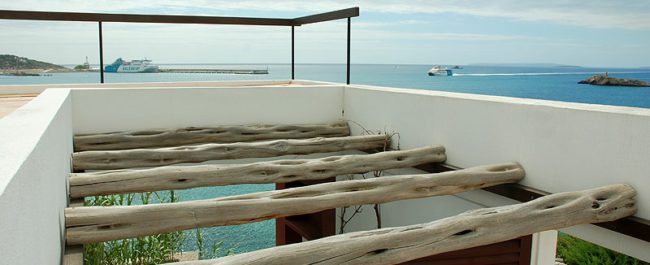 Amazing museums that you can visit in Ibiza
If the idea you have is to come to Ibiza to relax and get away from the typical visits to the island to go partying, or on the other hand, you want to combine this type of tourist visit with knowing the culture and traditions of Ibiza; in Migjorn Ibiza we recommend that you visit these museums that we propose. Amazing, interesting and perfect museums to know the Ibizan culture.
Archaeological Museum of Ibiza
A place with more than 3,000 years of history. In it you will find details of the history of Pitiusa, from prehistory to the Muslim conquest of the island. It is located in the headquarters of the University, the chapel of El Salvador and the Baluarte de Santa Tecla in Dalt Vila.
Broner House
One of the most surprising and interesting places on the island is the house of the rationalist architect Erwin Broner. From it you can enjoy spectacular views of the Mediterranean Sea. To visit this famous island house is to be able to be amazed by the design of this house and its unique architecture. If you want to surprise yourself and enjoy the pure Ibizan style, this is your place.
Museu d'Art Contemporani de Eivissa
If in addition to visiting these previously mentioned museums, you want to meet the most important contemporary artists of the island and who have left an impressive legacy of their art today; This museum is perfect to surprise you. A historic building, recently renovated and where you will find the most important pinacoteca of the whole island.
In addition to all these museums you can find others on the island such as the Museum of Ethnography, the Necropolis of Puig de Molins, the Puget Museum, among others. The island of Ibiza is rich in natural beauty and wildlife, but also has a unique and magical history that you will love to visit visiting these historic places. In Migjorn Ibiza we recommend all these museums discussed above and also, that you visit for yourself the city of Dalt Vila and hidden corners of Ibiza that will surprise you.