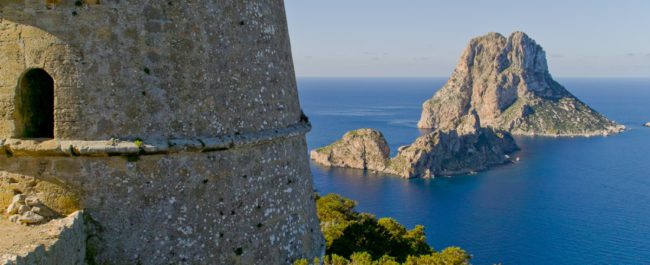 November, an ideal month to visit Ibiza
If you come to Ibiza in November or you are planning a trip for these dates, you may think that you will not have anything to do, that everything will be closed or that you simply can not enjoy the island in the same way as if you had come in the summer. Of course, in Migjorn Ibiza we assure you that it is not like that. If something is true is that Ibiza never leaves anyone indifferent, come in the time you come. The month of November offers you infinities of options if you travel to the island and you can enjoy your visit in a spectacular way.
On the one hand, the green routes and landscapes of Ibiza are at their best. It is autumn, there are hundreds of colors in all the trees, there are few people and you have many hiking options, green routes, practically wild coves that many people have not visited, etc. An infinity of plans surrounded by nature, if what you really want is to know the island in its depth.
On the other hand, if you are looking for fun or enjoy the gastronomy of Ibiza or its leisure, you also have many options. The visit to Dalt Vila or La Marina must be compulsory for those who seek to know the history of Ibiza and taste their most typical dishes in the bars of the historic center of the city. Also, if your idea is to come and enjoy the parties of Ibiza, it is an ideal time to have fun and know the great number of patron festivals that are on the island during this season of the year. A different way to enjoy the holidays and get to know the Ibizan culture!
What is true is that if you come to Ibiza during this month of November, you will not leave with a bad taste in your mouth. On the contrary, you will love it and you will fall in love, so much so that you will want to return very soon. We also recommend that you come from March or April to our hotel, so you can live the Ibiza experience to the fullest in a hotel with a new concept of accommodation. Migjorn Ibiza is waiting for you