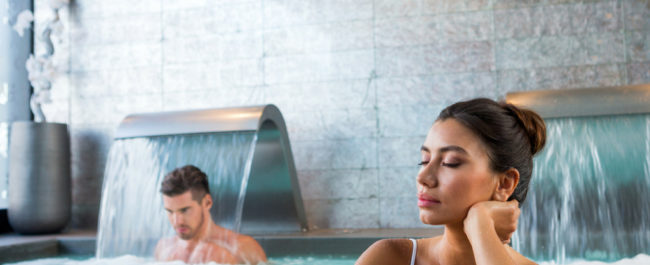 Advantages of staying in a hotel with Spa, in Migjorn Ibiza
Holidays and rest seasons are the most awaited time for all throughout the year. One of the activities that is carried out most in this time is to go to a hotel to relax and forget about the day to day. However, at this time you do not usually go to hotels with Spa. It seems that this is more typical of winter. But in our hotel you have all the comforts both in summer and winter and our Spa is perfect so that in the summer you can relax and take away the stress of everyday life.
Next, we explain why it is good to go to a hotel with a Spa and why you have to come to our Migjorn Ibiza facilities and enjoy our wellness area.
To be able to follow the day to day with energy and to be able to follow the routine of the day to day, it is good to go to a Spa to relax both mentally and physically. If you go to a wellness space your body will relax, the muscles will relax and mentally, you will leave with a clear mind.
In addition to having all the facilities in the hotel, healthy and rich food and rooms designed for rest; If you also use the Spa, you will get safe health benefits. From benefits for your metabolism to improving blood circulation.
On the other hand, if you go to the hotel with your partner you can surprise him and do something different that you do not usually do as normal. This will strengthen the bonds of the relationship and make you break the routine, in addition to improving your mood and health.
All are advantages to go to a hotel with Spa. In Migjorn Ibiza Suites & SPA, you have a perfect relaxation area for you and who will accompany you during your stay. Do not miss it!