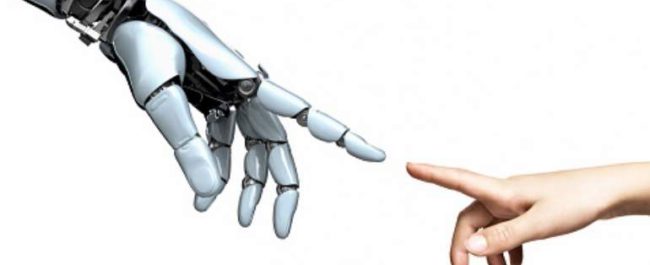 SHALL WE DIGITIALISE OUR HOLIDAY?
SHALL WE DIGITIALISE OUR IBIZA HOLIDAY?
CAN'T WAIT TO SET OFF
We live in the Age of Digitalisation, and there is much talk about the future of tourism and its need to adapt. But can you imagine greeting a robot on your vacation? Or, not to put too fine a point on it, digitialsing your Ibizan holiday?
We travel to hear, touch, see, taste and smell new things, i.e. gain new experiences.
I stole (so to speak) my favourite perfume from a waitress in a hotel in a remote Italian hamlet.  As a result, my famous bread-baking recipe was given to me by a Cambodian receptionist.Additionally my best New Year's Eve ever was spent with the guest manager of a hotel in Singapore.
HOW DO WE DIGITALISE ALL THAT ADDED VALUE?
 Digitialse by all means –  however with reservations. It should be done to avoid boring processes that hinder us from enjoying the pleasures that the destination has in store, in the same way to provide those endless personal details at check-in, wait half an hour for a taxi or as well as  carry around two hundred thousand pieces of paper every time we step outside a hotel.
But, just a minute . . . do we want a machine to recommend where to dine out? Have you tried it? Do you want an algorithm to tell you your best plans based on an analysis of social networking? Has Siri really been to that beach?
ON DIGITALISATION IN TOURISM
 Cast your mind back over a few recent trips (when we were able to enjoy that privilege): amazing people, wonderful dishes and jaw-dropping landscapes probably come to mind, and the latter two were probably recommended by whoever it was that made your holiday special, the person with whom you still exchange WhatsApps at Christmas and who will be the first you call when you return.
In the same way, pandemic has accelerated the digitalisation of our lives. But it has also reaffirmed our need to share and connect with one another.
Our jobs may have been computerized, but do you really want your holidays digitialsed, as well?
 There is talk of 4.0 hotels, with chips in sheets, robots as receptionists, and holograms that simulate people. Such places may work for certain types of occasions.  Even certain kinds of tourism, however not the majority, by a long chalk.
Furthermore the Instituto Tecnológico Hotelero points out in its latest study that most hoteliers in Spain believe that incorporating robotics, virtual reality and virtual assistants is in no way essential to their business. No exactly surprising.
Human relationships are the raison d'être of the tourism industry.
 People,as well as gastronommy, are the reason we travel hundreds, if not thousands, of miles, making new friends who share with us their culture, who welcome us into their earthly paradises and invite us to explore their best hidden corners.
Consequently, that tingling sense of excitement and adventure starts at the hotel, our first stop, where the staff will help us get our bearings for the holiday ahead.
Do we really want to replace the essence of travel?
Therefore, go ahead and digitalise when and where it's needed, but don't let us forget that without real people there is no meaningful journey to exciting new places, and therefore no holiday experience. We all know that the human factor lies at the beating heart of tourism.
Author: Lorena de Ferrá