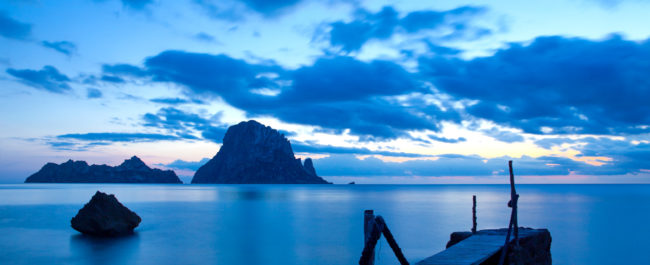 A MESSAGE OF HOPE TO THE WORLD
#MessageToTheWorld
#IBIZASUMMER2020
Ibiza #MoveYourSpring
#SeeYouInMigjornIbiza
In these testing times, Ibiza and its inhabitants have not been standing idly by . . . Today I thought I'd summarize for you all a few messages of hope the island wishes to send out to the rest of the world.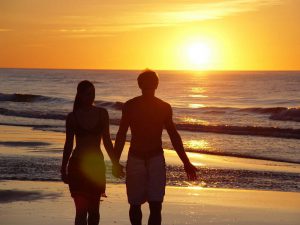 1-First of all, less than a week ago, Migjorn Ibiza launched, for travellers and island lovers, its latest online advert: Migjorn Ibiza Calling All Travellers, 
We'd love you to share it with friends and fellow networkers, and here's a summary of its message
Can you feel it . . .?The urge to wander . . . the thrill of something new . . . It's out there . . . and we can feel it too . . . The world may be asking us to stay home . . . but that doesn't mean we can't dream of what's to come . . . So, to all travellers, we say: . . . Keep dreaming . . . because before we know it . . . the world will be waiting for us again. #SeeYouInMigjornIbiza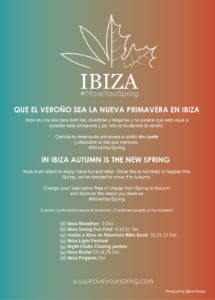 2- As well as this, we also have Ibiza's island-wide #Moveyourspring movement. This April it relayed its first message to the world with the launch of an initial video in which the island of Ibiza addresses travellers, residents and all lovers of the island. It is a message of hope. We're delighted to share this video with you: #MoveYourSpring
…The island of Ibiza here confides that it's been thinking of us, that it understands the problems we've been facing with regard to the difficult global situation arising out of Covid-19. At the same time, the island seeks to transmit its energy, its good vibrations and its strength towards ending the crisis. Finally, Ibiza sends out a message of hope, observing that the current state of affairs will soon come to an end and we'll be able to do what we islanders know best: CELEBRATE LIFE. In this way, all lovers of Ibiza are invited to postpone their holidays until the present crisis has passed. Ibiza #MoveYourSpring is a movement which aims to extend the tourist season on our Pityusan island; it's a portal encouraging travellers to investigate the many ways they can move their holidays from the dates affected by Covid-19 to the autumn. Ibiza is the ideal destination to celebrate LIFE and this is a great opportunity to recall this and to celebrate it during yet another season.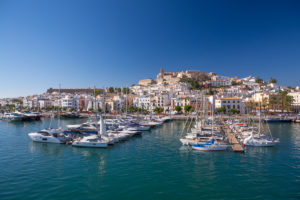 3- The message with which we'd like to conclude today's post is the following brief poem which I dedicate to all lovers of Ibiza:
We look longingly
from our memories,
at every corner of Paradise,
that we cherish in our souls.
We look longingly
at its idyllic landscapes,
which fill us with a deep yearning.
We look longingly
from a distance,
at each shared moment,
that leads us to a brighter tomorrow.
We look longingly
from the depths of our hearts,
at a thousand and one memories of Ibiza,
that transport us with a touch of sheer magic.