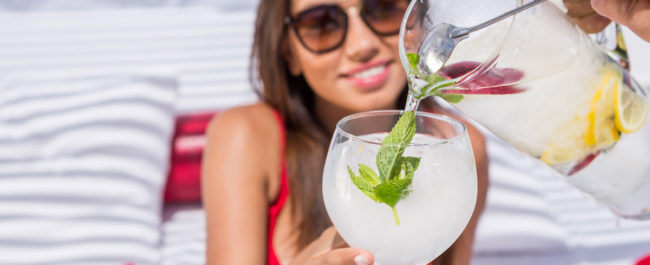 THE AUTHENTIC IBIZA: IDEAS FOR IBIZA IN APRIL.
We'd like to suggest twelve things you could do in Ibiza this April.
Wouldn't you like to know more about the real Ibiza? Away from the usual clichés of star-studded parties and stunning beaches, Ibiza itself is a veritable paradise with endless corners well worth exploring. If you want to be the first to savour these secrets, one after another, we suggest you pay attention to our spring line-up. Here are some top tips for April on Ibiza, the most beguiling of all Mediterranean isles. Treat yourself to something out of the ordinary, and follow up as many of our twelve recommendations as you can.
Twelve things to do in Ibiza this April:
1- Feel your heart skip a beat during sunset at the Pirate Tower next to Cala d'Hort.
2- Get wonderfully lost with the family in the alleyways of Dalt Vila.
3- Stroll about for bargains in the island's hippy markets at Las Dalias, Sant Jordi, Punta Arabí and San Juan.
4- Eat a delicious roll at Can Costa, Santa Gertrudis.
5- Drink Ibizan hierbas (liqueur) at Sant Jordi's village fiesta.
6- Gaze across the entire island from its highest peak, Sa Talaia.
7- Don't miss the salty delights of San Antonio's Salt Route regatta (Ruta de la Sal) and Santa Eulalia's boat show (Feria Náutica)
8- Propose to your partner by candlelight at Unic restaurant, Playa den Bossa, over an exquisite 'taster' menu.
9- Rent a car at Migjorn Ibiza and roam the whole island on the trail of its finest coves.
10- Make a wish in exchange for an offering to the goddess Tanit.
11- Don't miss the craft fair, 'Fira d'Artesania Plaça d'Art', held from 12 to 23 April in Ibiza harbour.
12- Be the first to stay at Migjorn Ibiza on April 12, day of the annual opening, and we'll treat you to a complementary massage in our relaxing Essence Spa.
Ibiza, a place of endless charm and magic, where dreams become reality. So pack those bags, decide who you want to share the experience with, and set off for the White Island. We'll be waiting for you!