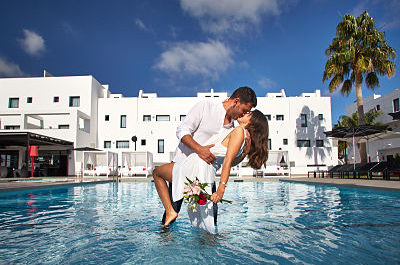 Happy San Valentine,s Day! Love…Love…Love…
LOVE IS IN THE AIR
The feast of St Valentine on February 14 is of Christian origin, and was originally celebrated to commemorate the good deeds of St Valentine of Rome. Extolling universal concepts of love and affection, it was set up by the Catholic Church as a foil to the Roman Empire's pagan festivities on that day, and became one of the first festivals to reflect the rapid expansion of Christianity in the Church's Afro-Eurasiatic territories.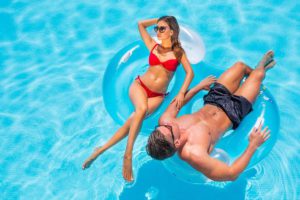 During the pagan era a fertility festival called Lupercalia was celebrated in Ancient Rome during which women were whipped with the hides of newly sacrificed goats or dogs (the thongs were called Februa or 'purifications/purgings', hence the month's name). In 496 AD Pope Gelasius I banned the Lupercalia celebrations, and set up the Feast of St Valentine instead for February 14. Then in 1382, the great English author Geoffrey Chaucer wrote an allegorical poem, The Parliament of Fowls, in which Valentine's Day is mentioned for the first time as a celebration specifically for lovers, which led to it being regarded as a day dedicated to romantic love. Eighteen years later Charles VI of France created the Court of Love, in which a series of contests were held on the first Sunday of each month as well as on Valentine's Day, with participants competing for the hand of young maidens at court. In 1416 Charles Duke of Orléans, following his capture at the Battle of Agincourt and imprisonment in the Tower of London, wrote a Valentine's missive to his wife Bonne of Armagnac, which is now regarded as the world's first Valentine's letter. During the course of the fifteenth century the celebration became increasingly popular in France and Britain, and gradually spread to other parts of Europe like Germany and Italy with lovers exchanging poems or Valentines. The early nineteenth century saw the festival's commercialization in Britain first of all, with mass-produced Valentine's cards containing printed verses and ornamental motifs.
The overwhelming popularity of this holiday and its symbolism now embraces the entire globe, and couples celebrate in various ways, such as with flowers, chocolates and drinking a toast to their love. Everyone joins in the fun, even those without a steady partner, and in this post we would like to provide the following Valentine's Day suggestions, whether or not you are celebrating with a media naranja ('half orange'), as they say in Spain.
.A few tips to surprise those who have a special loved one this Valentine's Day:
1- Serve breakfast in bed.
2- Leave romantic notes.
3- Prepare a surprise picnic.
4- Give him or her an album with photos and memories of your time together.
5- Organize a romantic break.
6- Gift her or him a romantic Migjorn Ibiza getaway, which features this brilliant pack offer: a spa circuit with a fruit cocktail, a romantic dinner with Valentine's dessert, to be enjoyed anytime from April onwards (www.migjornibiza.com)
7- Write them a poem.
8- And . . . remember your very first date.
For those currently without a partner, the scheme we propose is as follows:
1- Organize a San Solterín (St Singleton) dinner with unattached friends.
2- Prepare the trip of a lifetime with a close friend or two.
3- Go shopping and treat yourself to something really special.
4- Pamper yourself with a spa session and a massage.
5- Dress up and go out partying.
6- Take a trip to the movies, but avoid anything too romantic.
https://www.rosesonly.com.au/what-is-valentines-day
Whichever applies, I hope you enjoy this post, and that our ideas help make your day special, whether or not it's enjoyed with a certain 'better half'.
Happy Valentine's Day!