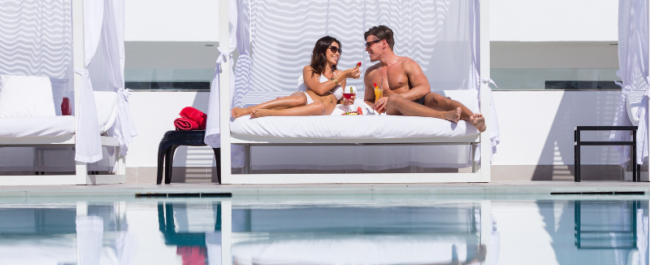 HAPPINESS AND SOLIDARITY, THE BEST PRIZE
TAKE PART IN OUR MAGNIFICENT RAFFLE:
WIN HAPPINESS – AND SPREAD SOLIDARITY!
For just €25 you can win the prize of a lifetime, and whatever the outcome, the sum will serve as a discount on your next booking at Migjorn Ibiza.
This draw is being held in aid of the fight against childhood cancer.
WHAT CAN YOU WIN?
A UNIQUE EXPERIENCE AS A V.I.P. CUSTOMER
The winner will enjoy a 3-day stay for 2 people, breakfast included, in Migjorn Ibiza's most luxurious accommodation, our Sanctuary Suite, complete with access to the SPA where you can enjoy the water circuit and 2 relaxing massages of 45 minutes each, plus body wrap and detox cocktail.
Included in your stay is the use of a vehicle to travel around the breathtaking island of Ibiza. You'll also be able to visit Formentera, with a return ticket on the Ibiza-Formentera ferry for 2 thrown in.
And best of all, you'll be sampling the UNIC gastronomy at Migjorn Ibiza, where you can have 2 free meals for two persons at our Poolbar, and a full dinner for two at the UNIC restaurant, complete with a complementary bottle of Moët & Chandon.
And finally, you'll be able to relax in any one of our spectacular swimming pool areas, chilling and sunbathing on one of our VIP Balinese beds.
A VIP prize for a VIP client, valued at no less than €4,000!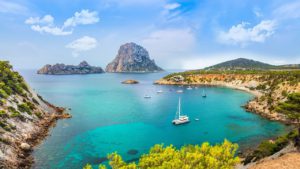 LET'S CHANGE THE WORLD TOGETHER, GAINING AND GIVING HAPPINESS
THROUGH ACTS OF SOLIDARITY
"SOLIDARITY IS NOT JUST AN ACT OF CHARITY, IT'S THE FORCE THAT FOSTERS OUR HUMANITY AND CAN COMPLETELY CHANGE THE WORLD." (Alicia Reina)
For Migjorn Ibiza and all its team, social actions breathe life into companies, while improving people's lives in countless ways.
For this reason, we'll be forwarding €2 of every €25 received on this raffle to research on childhood cancer.